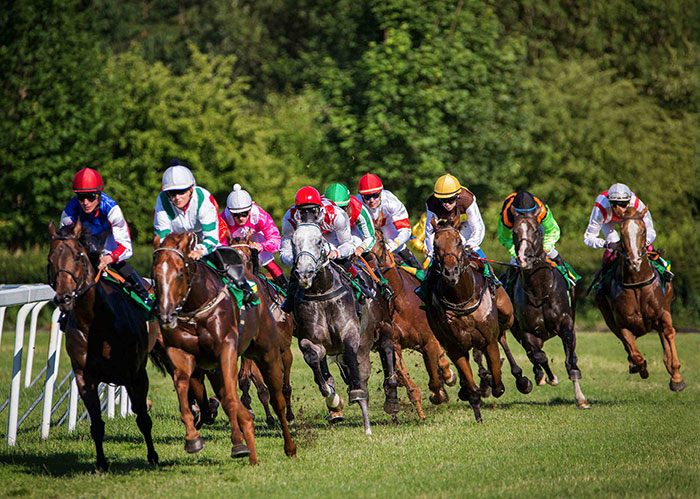 Role Description
Role Title: Non-Executive Director (Board member)
Location: No fixed location, but twice-annual Board meetings are normally held in central London
Remuneration £12,000 p.a. payable quarterly
Role Start Date: Two positions – one starting Autumn 2023, the other Spring 2024
Role Purpose
The Starting Price Regulatory Commission (SPRC) Board members are legal directors of the Starting Price Regulatory Commission Ltd, a not-for-profit organisation funded by British horse racing's media rights owners. Board members are expected to carry out fiduciary Board duties in overseeing the aims and strategy of the organisation.
SPRC is an independent body responsible for the integrity and accuracy of the starting price (SP). The SP is used in the settlement of bets on British horseracing struck with licensed bookmakers in betting shops or through their websites. The job of the Commission is to ensure that the returned price accurately reflects the price available to bettors at the 'off' of each race.
The SPRC does not set individual prices, overrounds or margins, nor does it set targets for what they should meet. Indeed, its members would not wish to do so and substitute their judgement for that of the marketplace. The SPRC's responsibility is simply and straightforwardly to set the parameters by which the SP is calculated and to ensure, so far as within its power, that bookmakers and the SP Validators – and the technology that they use to monitor market movements – are operating within the framework it has specified.
Board members are expected to commit about 12 days per annum, with at least 2 of those specifically dedicated to full Board meetings. The rest of the time commitment for this role will include elements of relationship management, work on specific initiatives and Technical Sub-Committee matters.
Principal Responsibilities
Contributes to the Board's objectives through input to assist in resolutions and decision-making. The Board's aims are recorded in its Terms Of Reference (available here) as follows:-

Sets criteria for the return of Starting Prices in all horse races in Great Britain
Reviews such criteria from time-to-time to ensure they are up-to-date with relevant market and other factors, adjusting policy as necessary
Takes steps to verify SP returns and to review data and take any remedial action required with the SP validation operator
Communicates its policies and any amendments made to them
Liaises with a variety of stakeholders to ensure that policy is understood, and also to ensure that it maintains its understanding of relevant current issues or persistent factors connected to the SP which it should consider as it reviews policy

Supports the Chair in building and maintaining relationships with a variety of relevant stakeholders including betting operators, parliamentarians, betting consumer groups, Gambling Commission.
Reviews (and challenges as appropriate) the work of the SP validator (currently PA Media) and examines ways of improving the suitability and accuracy of the SP methodology.
Undertakes work on specific initiatives as directed by Board discussion, for example on consumer or PR matters, or supporting work being considered by the Technical Sub-Committee.
Person Specification
Competences/Experience
A good working knowledge of the mathematics of betting
Excellent analytical and evaluation skills
Capability to think broadly to evolve the strategic direction of SPRC
Ability to develop and maintain a wide variety of contacts and relationships
Ideally, some Board level experience, but this is not essential
Experience in one or more of these areas which are relevant to the work of SPRC: experience working within betting industry (or related industries); consumer affairs or consumer-focused business experience; PR / communications; government or civil service
Personal Qualities
An interest in horseracing and betting
Willingness to challenge status quo and initiate change
Ability to exercise effective judgement
Diplomatic style in order to work with a variety of stakeholders
How To Apply
Please prepare a (maximum) 2 page electronic document with contact details, your reasons for applying and a short summary of your CV, and email to the Chair, Nick Rust, at nick_rust@hotmail.com.
Applications will be sifted by the Chair and one other Board member and it is anticipated a small number of candidates will be invited to a Zoom or in-person interview in September 2023, following which an offer will be made to the identified preferred candidate.
Deadline for applications: 31st August 2023.