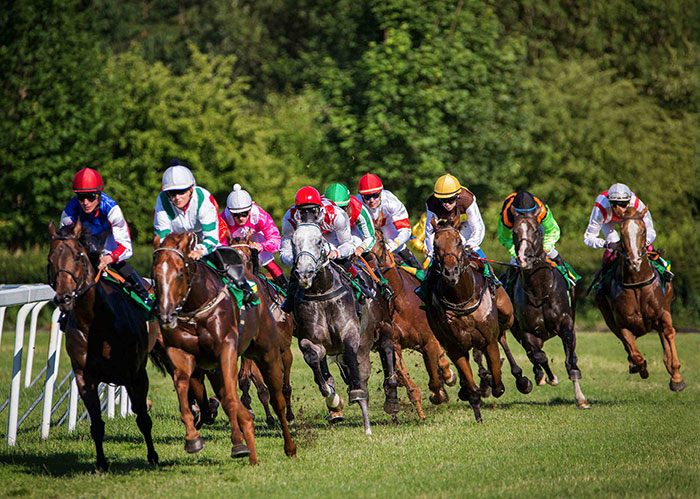 Rules for determining the Starting Price (SP)
The starting price for each horse is the market price at the off generally available to good money on the boards of those bookmakers in a sample whose each-way terms for a given race most closely reflect the each-way terms on offer for that race in the off-course retail market.
a. Decision rule for calculating SP
For each horse in a race the prices on offer by all bookmakers in the sample are ordered into a list from longest to shortest. The list is then divided into two equal halves and the SP is the shortest odds available in the half containing the longest odds. The SP or a longer price will have been offered by at least half the bookmakers in the sample.
b. Selected definitions
i Bookmaker
A bookmaker is defined as an on-course bookmaker betting in accordance with the Gambling Commission's Licence Conditions and Codes of Practice. For the purpose of SP sample selection, these rules categorise bookmakers as SP Qualified or Non-Criteria. A SP Qualified bookmaker displays prices against every runner for at least ten minutes before the scheduled off time of each race and continues to do so up to the off. A Non-Criteria bookmaker does not display prices in this way.
ii Good money
Generally that offered by a Starting Price Qualified Bookmaker who, in the judgment of the SP Validator following consultation with the Betting Operator, is prepared to lay a single bet to lose at least £500 on each horse in a scheduled race at that meeting.
c. Each-way terms
The sample is selected (see below) partly on the basis of each-way terms offered. Customary each-way terms are:
| RACE TYPE & NUMBER OF RUNNERS | FRACTION OF WIN ODDS | PLACES |
| --- | --- | --- |
| All races with less than 5 runners | n/a | No places offered |
| All races with 5,6 or 7 runners | 1/4 | 1st & 2nd |
| All races with 8 or more runners except those listed below in this table | 1/5 | 1st, 2nd & 3rd |
| Handicaps, Nursery and Rated Stakes Handicap races with 12 to 15 runners | 1st, 2nd & 3rd | 1st, 2nd & 3rd |
| Handicaps, Nursery and Rated Stakes Handicap races with 16 or more runners | 1/4 | 1st, 2nd , 3rd & 4th |
Criteria each-way terms offer 1/5 of the odds in Handicaps, Nursery and Rated Stakes Handicaps (first four places) in races with 16-21 runners.
d. Sample selection
The maximum sample size is 24 and the normal minimum is 6. If there are fewer bookmakers available, as often occurs at winter all weather meetings, the minimum sample size can be lower, but never less than 3. The sample is selected in the following order or precedence:
SP qualified bookmakers offering customary eachway terms
SP qualified bookmakers offering criteria each-way terms
SP qualified bookmakers offering win-only terms
Non-criteria bookmakers