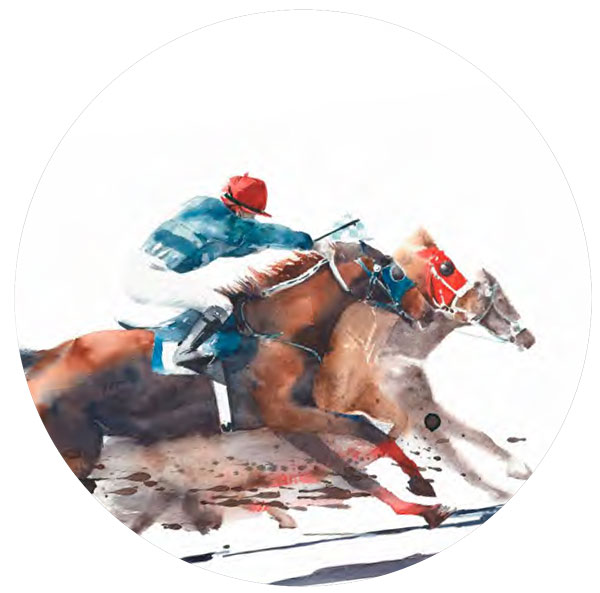 Horseracing and betting are going through turbulent times. To take some examples: the government has legislated to cut the maximum stake on FOBTs from £100 to £2 – a move which is predicted to bring about the closure of many betting shops and which will, in turn, lead to a reduction in racecourses' media rights revenues and pressure on racing's funding and prize money in particular. Online and mobile betting increasingly dominates, an iconic moment being the decision by William Hill to dispose of all its racecourse pitches.
Download
Arrangements for Returning the SP During Closed Doors Racing
For returning the SP during from 1st June 2020, British horse racing will be resuming but behind closed doors. As there will be no punters or bookmakers present on the racecourse, the SPRC has taken steps to ensure that a Starting Price can still be returned. During this period, the SP will be based on the betting shows of a sample of the largest off-course bookmakers operating in Great Britain. We are working to ensure that as wide a sample as possible of suitable bookmakers is included. Where more than one bookmaker is in the same ownership group a maximum of one feed per group will be included in the sample, unless there is compelling evidence that those books are competing against one another. From 1st June the sample will include a single feed from Ladbrokes-Coral and Paddy Power- for example.
The principles for calculating the SP will be broadly similar to those used in the traditional method and further details are provided below.
The SPRC will monitor the effectiveness of this process on an ongoing basis and will conduct a review after its first full month of use, in July 2020.
Principles of the Temporary Off-Course Starting Price (SP) Procedure
Application of Current Starting Price Procedure

The broad principles and terminology from the current SP Procedures are retained, except that the terms 'criteria prices' or 'criteria bookmakers' no longer apply.

Selecting a Sample

There is no maximum sample size. The sample will be an even number wherever practically possible in accordance with established procedures.

Where some bookmakers are betting to non-customary terms, the sample will include only those betting to customary terms if the sample does not fall below an agreed minimum sample size

Where fewer bookmakers than the agreed minimum sample size are betting to customary each way terms, a minimum sample will be selected in the following order:

Bookmakers betting to customary each way terms
Bookmakers betting to the customary number of places at an enhanced fraction
Bookmakers betting to one additional place at a reduced fraction
Bookmakers betting to one additional place at the customary fraction or better
Bookmakers betting to two additional places at a reduced fraction
Bookmakers betting to two additional places at the customary fraction or better etc.

It is not envisaged that any bookmaker will offer betting at terms less favourable than customary each way terms.

No Starting Price

No SP will be returned if a sample of 3 bookmakers cannot be achieved.

Bookmaker's Own Prices

Any bookmaker whose feed of prices appears to the SP validator to precisely mirror the PA's live show feed may be excluded from the sample.

Customary Each-Way Terms

| RACE TYPE & NUMBER OF RUNNERS | FRACTION OF WIN ODDS | PLACES |
| --- | --- | --- |
| All races with less than 5 runners | n/a | No places offered |
| All races with 5,6 or 7 runners | 1/4 | 1st & 2nd |
| All races with 8 or more runners except those listed below in this table | 1/5 | 1st, 2nd & 3rd |
| Handicaps, Nursery and Rated Stakes Handicap races with 12 to 15 runners | 1/4 | 1st, 2nd & 3rd |
| Handicaps, Nursery and Rated Stakes Handicap races with 16 or more runners | 1/4 | 1st, 2nd , 3rd & 4th |